Gatsby's Cocktail Lounge
The name "Gatsby" may call to mind the F. Scott Fitzgerald novel The Great Gatsby, which you probably read in high school, and the Roaring Twenties and bootlegging and flapper girls. Indeed, that seems to be the vibe Gatsby's Cocktail Lounge, located in the elegant Resorts World Las Vegas, is going for.
Conceptualized by the design firm Kudos, the 4,090-square-foot Gatsby's features spacious couches, high-top tables, and a circular bar. Overhead,illuminated orbs are reminiscent of champagne bubbles.
Indeed, Gatsby's offers a variety of vintage and rare champagnes, along with artisanal cocktails and wines. Located in the heart of Resorts World, just off of the casino floor, italso has a palpable energy, thanks to DJ sets, cultivated playlists and live music.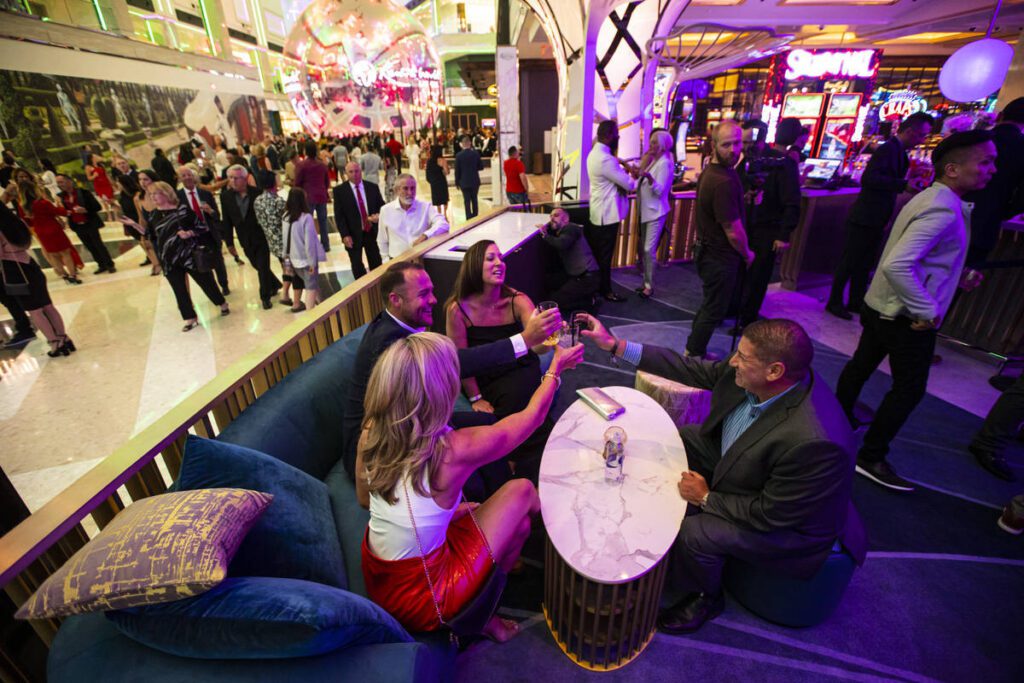 Us Weekly wrote about the lounge's opening few weeks into the summer of 2021. According to the popular entertainment magazine, Questlove helped kick off the festivitieswith a DJ set. The following day, musical duo and Resorts World resident DJs Brody Jenner and Devin Lucien scaled the stage. The opening weeks also featured DJ Karma, DJ Shift and DJ E-Rock.
The Las Vegas Review-Journal also wrote about the lounge. After detailing a few of its signature drinks, the RJ mentioned that the lounge has a "secret menu," which features drinks that are not on the main menu.
Open: Daily at 4 p.m. until late
Dress Code: Fashionable. No sports attire, such as cut-off sweats, athletic shorts and jerseys.
Music: Generally hip-hop and top-40