After a long ride up from L.A or across town jaunt from Harry Reid International Airport you step out of the car and into the blistering and smothering heat of Las Vegas.
 What to do next? 
Daytime is playtime when you go to the best ultra trendy Las Vegas pool and dayclubs in the world! And they're open and waiting for you right now! 
After a long night out at the hottest clubs in the world most Vegas visitors find the light streaming through their hotel room blackout shades to be agonizing. But the smart ones have discovered day clubs that are hosted separately from the hotel pools will start their days off perfectly. Whether you just arrived in town or are recovering from the night before, experience what a real party is among the euphoric music, table service, delicious cocktails, and the sun kissed skin of beautiful people.
 Vegas Party VIP has the hook ups to the best of bikinis, daybeds, poolside cocktails, DJs, and more that Fabulous Las Vegas offers. Don't get lost in internet clickbait or stand in line. Don't waste time. Use Vegas Party VIP. Here's our recommendations.
Encore Beach Club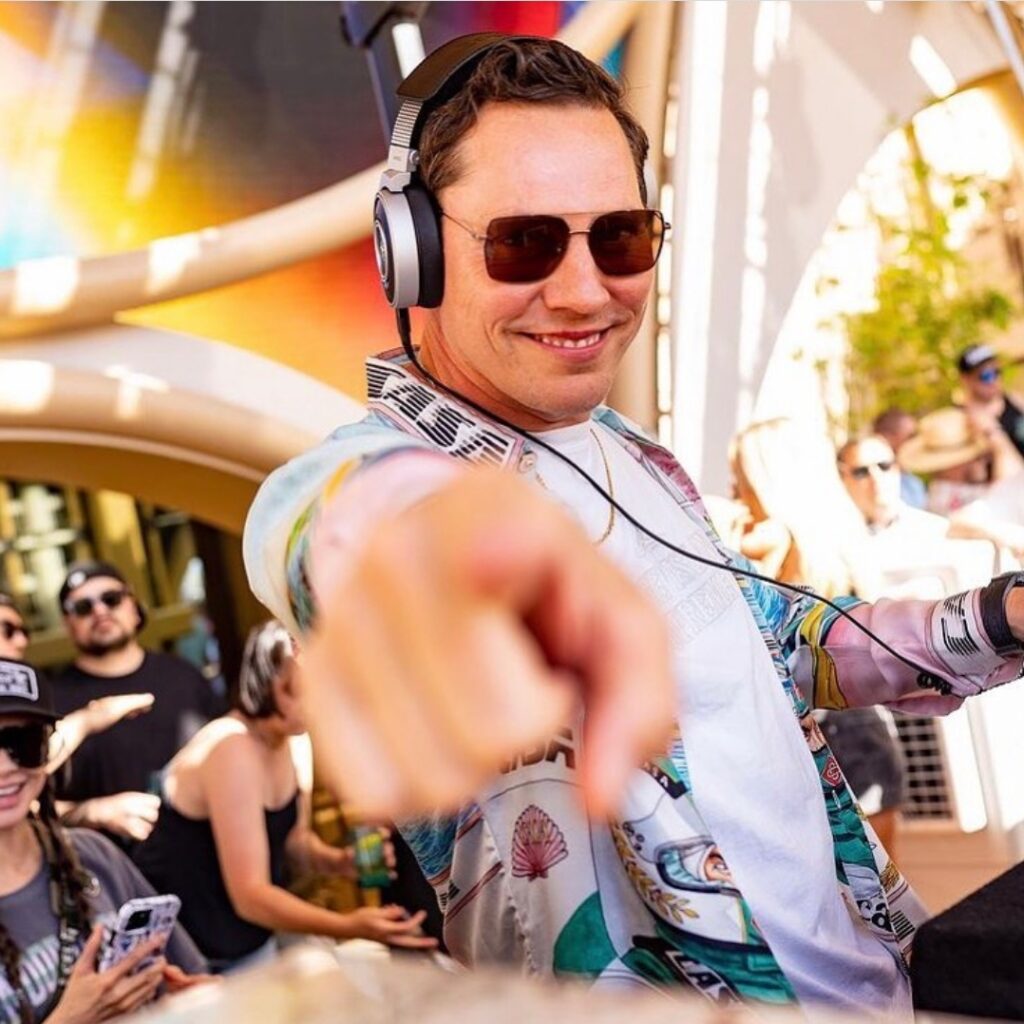 Whether it's nightlife or party time, when you're at a Wynn property, you know it's top shelf! Encore Beach Club, aka EBC, boasts some of the top DJs and entertainers in Vegas. Check out the Vegas Party VIP events calendar for nonstop entertainment. Upcoming artists include: Kim Lee, Deux Twins, Dillon Francis, and The Chainsmokers. During daylight hours EBC shines with daybeds, two story cabanas, and multiple bars. Reserve your VIP table with Vegas Party VIP as soon as possible because this club constantly sells out within minutes. Don't forget to stay at Encore Beach Club at Night, it's equally as incredible! 
Wet Republic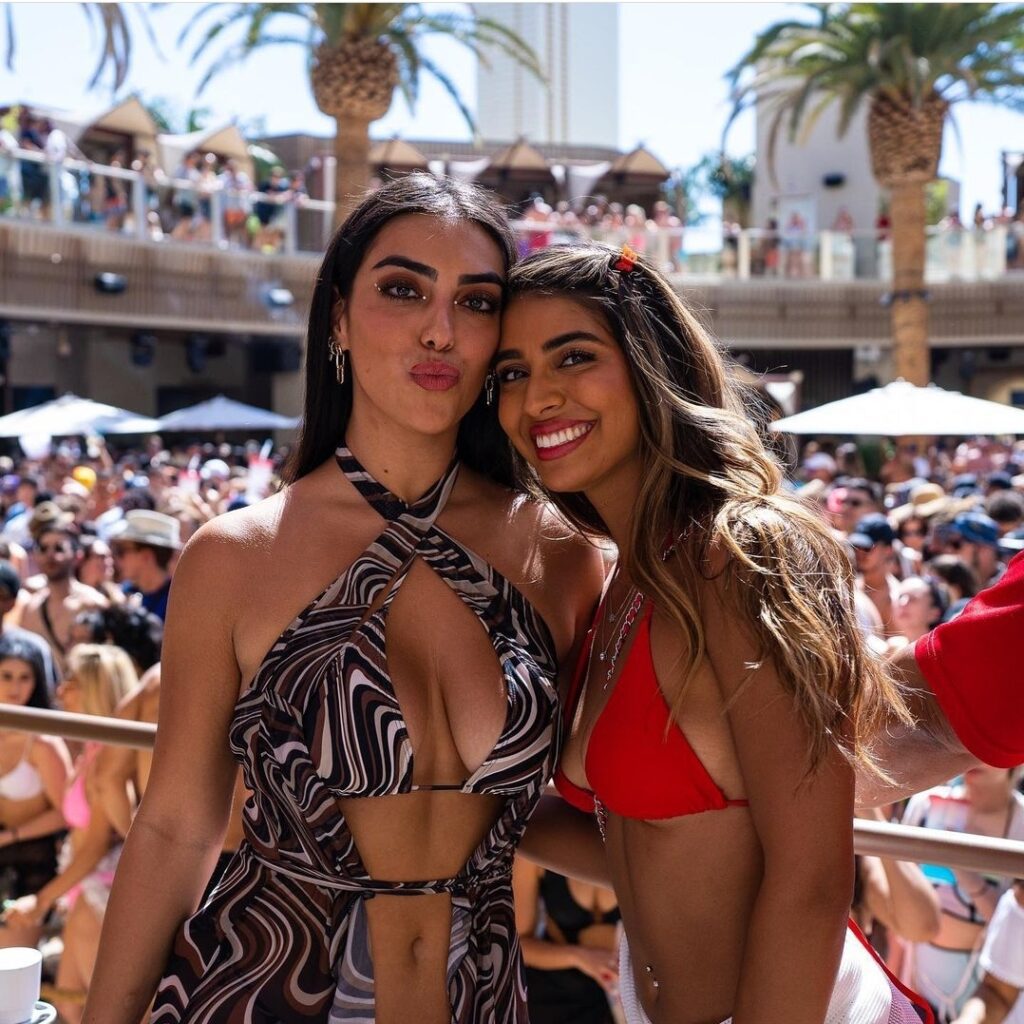 Wet Republic Vegas dayclub invented the term "Ultra Pool"! Wet Republic at the MGM Grand redefined the pool experience in Las Vegas. Wet Republic Ultra Pool is and always has been the daytime destination standout for many reasons! First, the size is mindblowing. Wet Republic is an alluring 54,000 square foot venue consisting of large pools, intimate dipping pools, daybeds, luxurious bungalows, deluxe cabanas, and banquettes. The poolscape features an open-air covered lounge serving as a place perfect for dancing and dining. This adult-only venue provides guests with the ultimate pool party experience with unique culinary dishes, signature cocktails, premium bottles, and pitcher service. In addition, world renowned DJs are spinning the hits every single weekend. This summer you can look forward to Lil John, Kaskade, Steve Aoki, and more! Wet Republic is an experience you will never forget. Vegas Party VIP's experts will help you navigate this massive facility and our experts will dial in and set up everything you want. From skipping the line to finding the perfect poolscape to post up in, Vegas Party VIP makes the perfect day club experience possible. 
TAOBeach Dayclub 
If you have been here before the pandemic, you'll be glad to know TAO Beach at the Venetian is back open and even better than before! Tao Beach has undergone a long two year transformation. It has been expanded and entirely remodeled. It has more than doubled in size and can now accommodate up to 3,000 of the sexiest people on the planet. The five-acre rooftop pool deck is re-imaged and refreshed by the award-winning global architecture and design firm, Rockwell Group. It's a Balinese-inspired tropical paradise with lush scenery, luxurious private cabanas, and plunging pools. State of the art sound and lighting has been installed with a modern DJ booth at the stage, front and center, so you can dance right next to the pool and enjoy the sounds of some of today's most iconics acts: Tyga and DJ Pauly D, Illenium, and Alesso! Call or contact Vegas Party VIP and we will set you up right at Tao Beach. 
AYU Dayclub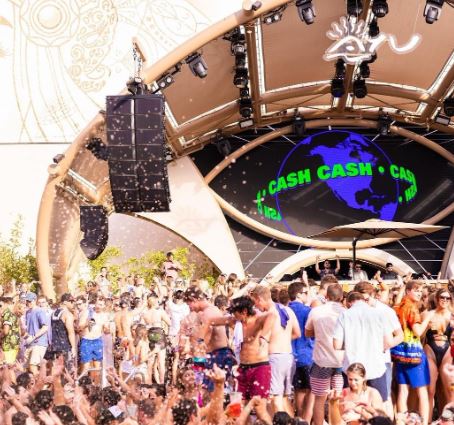 This is the newest beachclub in the city and recently opened at Resorts World Casino. With all of the expansion and remodeling in central Las Vegas hot spots, other day clubs may sound intriguing, but let's face it, AYU has not just improved the past. AYU defines the future of day clubs, and the future is here. It's an outdoor oasis inspired by the beauty, passion, and harmonious atmosphere of tropical Bali. You'll be transported to the idyllic islands of Southeast Asia. With Vegas Party VIP providing a helping hand, you will be treated like royalty. Sun! Misters! Throngs and thongs spread across both the mezzanine and pool deck levels. This day club holds four pools and three full-service bars to satisfy your every desire and dream. If you thought that was all, headlining these excursions is none other than Tiesto and Maluma Land! 
Marquee Dayclub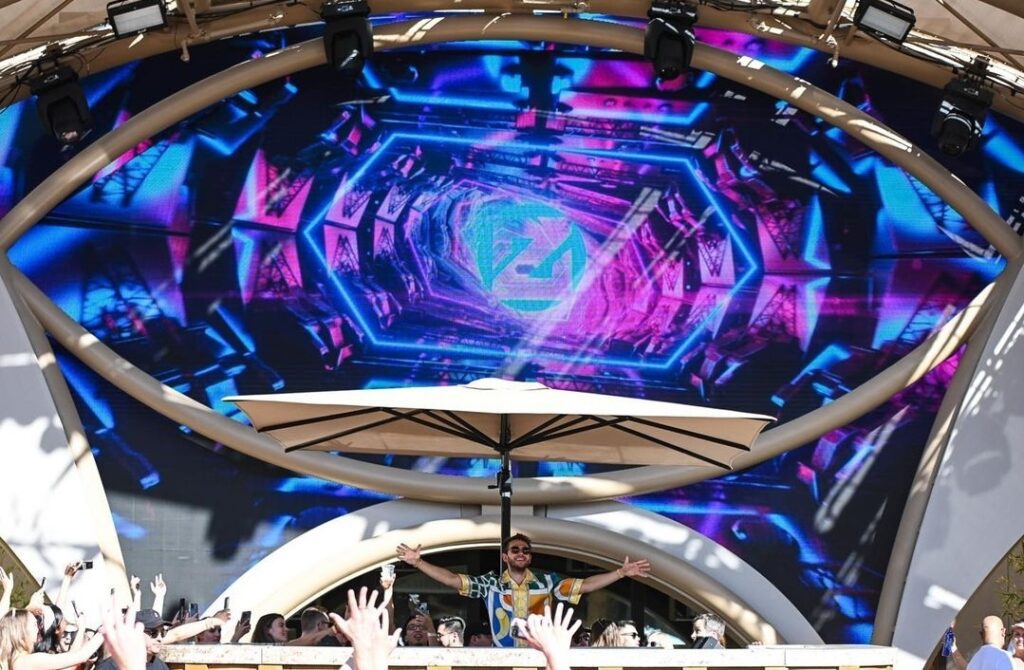 There's a feeling of exclusivity that only Marquee delivers. Arriving at the Cosmopolitan, finding the entrance, and being escorted to your private rooftop cabana with the glistening views up and down the Strip makes anyone feel like a celebrity. Make Marquee a must see place as the experience will never disappoint whether at night or during the day. If you haven't heard already, every Sunday night is "Drench in the Dark" where the pool party lasts all night long! Tucked inside the Cosmopolitan on the Las Vegas Strip, the Marquee's open air atmosphere features a rooftop patio overlooking the dazzling city lights and diverse architecture. Complete this exciting stop off with luxurious daybeds and cabanas, alongside cocktails and food from some of Vegas's most acclaimed chefs while listening to the best Electronic dance music, hip-hop, or Top40. Vegas Party VIP will hook you up.
 Daylight Beach Club 
Sit back beneath the towering gold windowed Mandalay Bay and unwind at Daylight Beach Club where you can ease into summer on a sprawling 50,000 square foot deck without a lousy seat in the house. The 4,400 square-foot main pool has two additional private pools for cabana guests and table side daybed service on the pool level. Daylight Beach Club is the place for a luxuriously entertaining pool experience whether in daybeds, bungalows, grand cabanas, or at a reserved VIP table for the upscale experience your friends or clients deserve. Sip on hand-crafted cocktails and enjoy delicious, made-to-order, beach-side bites while soaking in the summertime vibes. Upcoming entertainers brought in just for you feature: Jaime Da Great, G-Squared, and Neon Vibra.
 Liquid at Aria 
Liquid has become thr preferred destination for many with discriminating taste. Smaller and more intimate than some of the newer mega-pools, Liquid matches their stylish, modern image to their centric location on The Strip. The daytime pool party is fun and energetic without being too off the chain. The main pool is surrounded by 85 plush chaise lounge chairs and 35 daybeds, while two separate pools boast uber-VIP cabanas. Nosh on ahi tuna, tacos, and sweet potato fries. Don't forget to pair your meal with their diverse fruity cocktails, including four different mojitos, served by one of the fetching Liquid girls. They'll keep the energy up with upcoming acts like DJ Buza, Vtech, DJ Shift, and D-Miles. 
Drai's Beach Club Night Club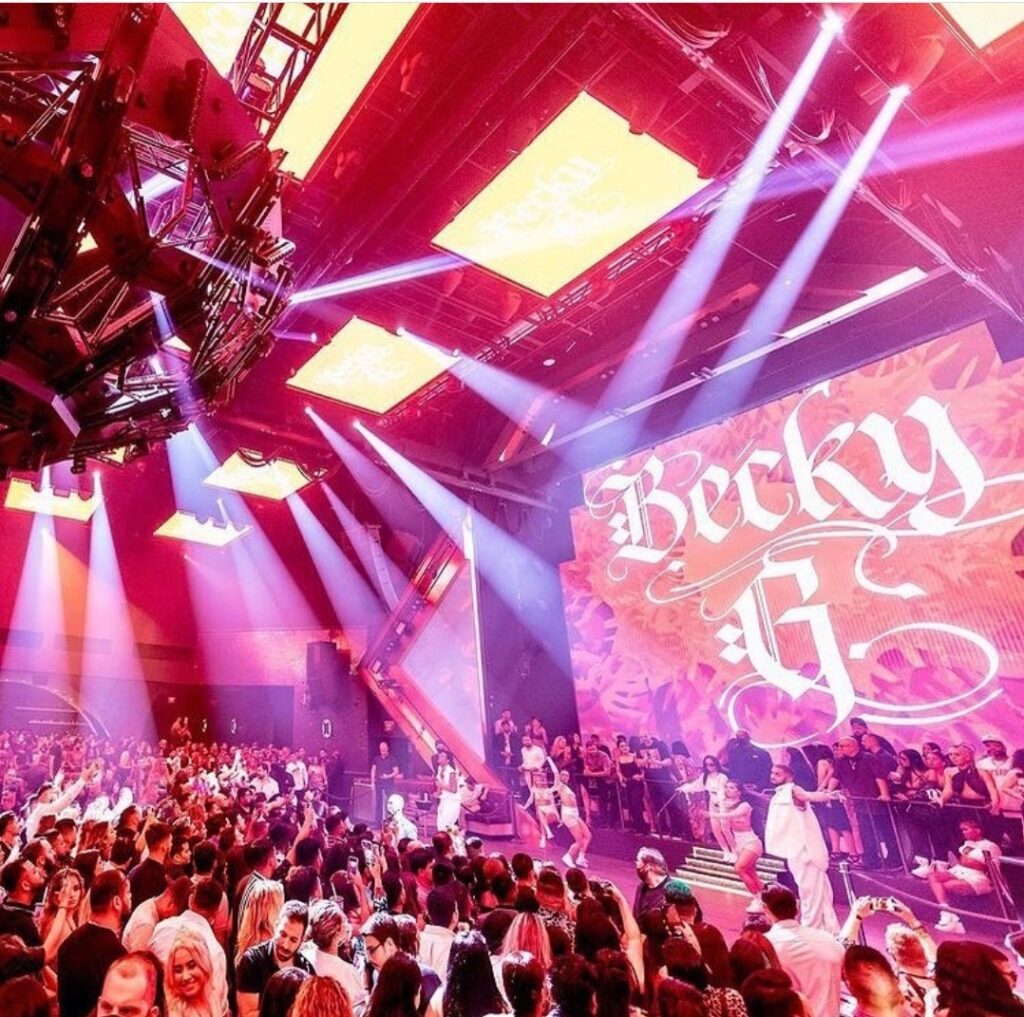 Sitting 11 stories high atop the Cromwell Casino/Hotel on the most active corner of The Strip, Drai's Beach Club  is a magnet for Hip-Hop cravers. When it comes to spectacular views with a distinctive tropical feel, there is nothing better. Boasting three different pools, bungalows, mezzanine cabanas, daybeds, and attentive servers to maximize your day time fun, Drai's is unmatched. Whether you're lookin' to cool it or go off the hook, contact Vegas Party VIP to get hooked up properly at Drai's. 
Circa Stadium Swim Viva Downtown Las Vegas! 
The latest and greatest come here for a more subdued, outdoor water sports book experience. Lounge in the sun or shade as you watch and listen to your favorite sports action and wade amongst beautiful like-minded people. Lounge chairs, daybeds, cabanas, poolside boxes, and VIP tables make this more memorable than actually being at the games! What better combo is there than a drink in your hand, a game on a mega screen, and a pool to dip into all at the same time? You'll have the very best SEATS in the house and attend tons of different events at the same time! Take a dip away from The Strip and have Vegas Party VIP set you up!
How do I Book a Daybed or Cabana at a Vegas Pool Party or Day Club?
 Depends on whether you want to be treated like cattle or a VIP? You can book for pool parties directly with the Day clubs through online reservations or by calling their reservation lines. You take your chances. These are popular destinations and they have more business than they can handle. Reservations do not always guarantee a spot even when paid for in advance. Most people, even those holding prepaid reservations, will spend more time in line behind the velvet ropes than in the pool. Once in they are shoved to the back cabanas with preference going to club hosted VIP's. 
OR you can be treated like a rockstar and have the professionals at Vegas Party VIP handle all of the arrangements and we even fill you in on dress codes. We whisk you past the lines because hotel staff know we bring our VIP's through every day. You're our number one priority and we make sure it shows! Vegas Party VIP makes sure your location is in a preferred spot and your service is on point. We have built relationships over the years with these clubs and their service teams. We are trusted partners of the clubs and trusted by VIP's like yourself to make sure the day goes picture perfect for the best Vegas vacation.
 With Vegas Party VIP you get better service, better seats, save money and time, and have a hassle free Vegas experience!