Las Vegas Guest Lists Guide
Las Vegas guests lists at nightclubs & pool parties offer an alternative to paid general admission.
The famous Las Vegas guest list can be shrouded in mystery for many Vegas newcomers. We've all seen a movie or TV show with people standing outside of a club with a big bouncer with a clipboard telling them, "Sorry, you're not on the list." Outsiders can be left wondering "what's the list?", "who exactly is on it?", and "what do I have to do get in the club?"
While Nightclub entry and guest lists can be both intimidating and frustrating, Vegas Party is here to help you figure it out.  The guide below should help you better understand the ins-and-outs of guest lists and if you're still confused after reading it feel free to contact us for more help.
What is a Las Vegas nightclub guest list?
The famous guest list is an idea shrouded in mystery for many newcomers. We've all seen a movie or TV show with people standing outside of a club with a big bouncer with a clipboard telling them, "Sorry, you're not on the list."
Clubs will offer a limited number of guests free entry, as long as their names are on the list. This is in the interest of getting as many people to the front door as possible. Most venues will require an even ratio of guys-to-girls or a majority of girls in a group. This is also an attempt by the nightclub or pool party venue to up-sell guests to VIP Tables.
But, for the most part, these lists are used to fill the club venue with additional patrons. They allow some people in from the guest list to make the venue feel busy when they open. Later in the evening, it's used to pack the venue with as many people as limits will allow. This creates that busy nightclub or pool party vibe that everyone is looking for. By assuring a crowded nightclub or pool party, the club can maximize its alcohol sales. For them, this is where the real money lies.
What does being on a Las Vegas guest list mean?
This entails waiting in a separate line, which moves slower than the general admission queue. This also doesn't mean automatic entry the moment you arrive. You may wait a while. The guest lists themselves can be quite long, 1-2+ hours at times. Being on a guest list does not mean you'll get VIP treatment either. It's just a cheaper, but slower way into the venue.
How do I get on a guest list?
Getting on a Las Vegas nightclub guest list is not as difficult as you might think. You do not need to be a supermodel, or 'have a friend of a friend' to get on a list. You do however need to be proactive & get on a list ahead of time.
There are several ways you can get on a guest list. One method is to contact a promoter. This shouldn't be difficult, as promoters abound in the city. Instagram is another route. And if you're staying in a hotel in the city, the concierge will be able to assist you in getting on a list. We also offer a free night of guest list for anyone booking a party package with us. Please feel free to contact us if you have any questions.
What are the advantages of being on a guest list in Las Vegas?
Free entry to the club is the primary advantage. This saves you from having to pay the nightclub or pool party cover charge. We all like to save money. Some venues will also offer women a free drink or two if you arrive early. Yay, free booze!
What are the downsides to being on a guest list?
Some of the downsides of a guest list are the waiting & unknown of whether you will get in at all. Lines can be very long. Amusement-park-ride long… 1-2+ hours of waiting. Sometimes in the sun. Ugh. And if the venue is packed that day, there is a chance you might not get in at all. It happens. Don't forget that being on the list is a free service, not a guarantee. This is the lowest form of club entry & the least priority for the venues.
What are the rules?
One of the rules of a Las Vegas guest list is the 'guy-to-girl' ratio. These clubs want to be filled with women. If the place is full of women, the guys will visit also. Having at least an even ratio of women to men in your group will help. Or mostly women in the group is even better. If you're a group of mostly guys, you are likely out of luck for free entry. Guy-only groups sometimes receive reduced cover, but usually have to pay. Sorry guys. But then, you were probably expecting that, weren't you?
Being in proper dress code attire is also required. You can check out dress code guidelines here.
Another rule is don't show up too drunk. If pre-gaming is a major part of your Vegas nightclub plan, you might want to pace yourself. If you show up at the door completely blitzed then there's no way you're getting in. You are a liability to the venue at that point. So have a drink or two, relax, and plan to have your major fun inside the club.
When should I arrive?
Once you're on the list, you need to prepare for your trip to the club. Make sure you get ready in plenty of time and arrive at the club early. Being on the list is no guarantee of entry so you need to arrive early. Clubs usually start letting guest list members in at 10:30 pm and stop at 1:00 am. But keep in mind, if the club fills up, then guest-listers can be left on the outside looking in.
Once you arrive at the club, find the guest list line. Be sure you are in the guestlist line and not the general admission line. They can look similar. When in doubt, as a bouncer nearby. Then, cheer up and wait patiently. Being pushy will not win you any favors with the staff. A kind and friendly demeanor, however, can only work to your advantage. Smiles win.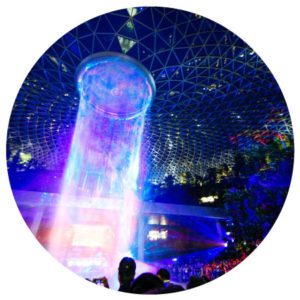 Are there times that Las Vegas Guest Lists are not offered?
Yes, there are various weekends & events that a guest list will not be offered. If you're going to Vegas during a holiday or fight weekend, keep in mind that most clubs sometimes won't offer guest lists. These holiday or special event weekends will require a purchased ticket for entry, or a VIP Table Reservation. Remember, the purpose of these lists is to get people in the door. When the whole city is teeming with visitors, this simply isn't necessary.
More Las Vegas Guest List Help
In conclusion, being on a Las Vegas guest list has it's Pros & Cons. Is being on a Las Vegas nightclub guest list a 'golden ticket' into the club? No, of course not. Does it have it's flaws? Yes. But it is an excellent way to attempt to save money on club entry. By taking this step, you can help make your Vegas trip the dream experience you hoped it would be.
Need additional help with an upcoming Las Vegas vacation? Contact us anytime, we would love to help.  🙂