Let's be real, the party never stops in Sin City, but the Las Vegas Spring Break of 2018 is just about the best on record and we're pretty sure it's going to continue to go strong right on through to Memorial Day Weekend parties Las Vegas style. The only major problem you're facing this week in picking where you want to party is not because of a lack of epic DJs or dance parties, but the sheer fact that there are too many options. Tough party problem to have, eh?!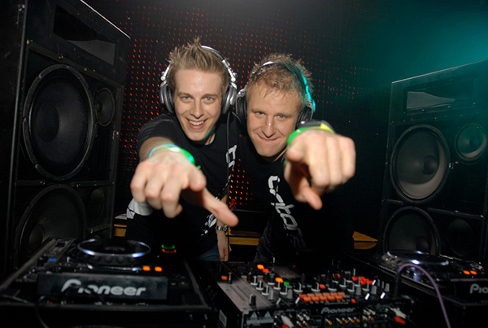 Monday, April 23
Kick off the week with a little love from Tritonal, the Texas-derived DJ duo that consistently ranks in DJ Mag's Top 100 DJs as well as artists to watch. Tritonal is playing at none other than sexy Cosmopolitan nightclub at Marquee and since it's industry night, you'll get to check out all the local Vegas hotties that can show you a Sin City welcome.
Tuesday, April 24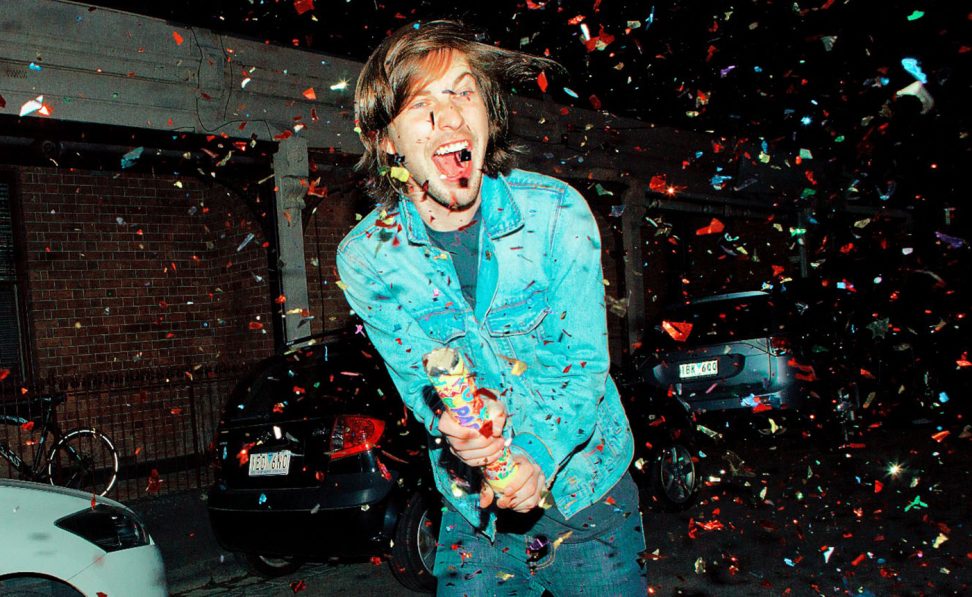 Get in a little heart when you head to Omnia Nightclub this Tuesday for Heart of Omnia nights with Generik. If you haven't had the chance to see Generik at the club, then you are missing out. He's turned DJing into a grassroots lifestyle of living to the fullest each and every day. His music follows suit and so do his fans. Generik was hand-picked by Calvin Harris when he found him playing in nowhere-land. You know he must be good if Harris stamps that seal of approval.
Wednesday, April 25
Keep the party going with one of the most popular and consistently trending DJ duos known as The Chainsmokers. Helping electronic dance music (EDM) go mainstream on the radio, The Chainsmokers are live at the ultra sexy XS Nightclub this Wednesday. Guaranteed to get the ladies on the dance floor, you won't want to miss any of the action so be sure to get a ringside seat and we're talking dance floor table so you can party in the only way you should like a celeb.
Thursday, April 26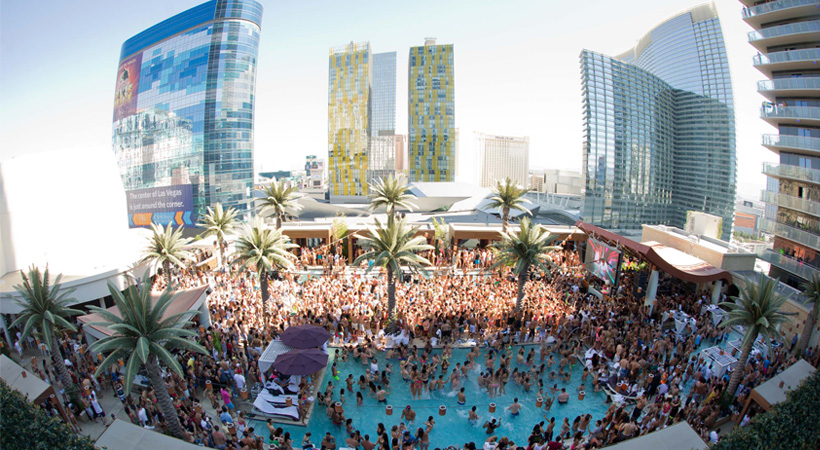 Greg Lopez heats up Marquee Dayclub poolside when he plays all the mixes you want to hear while you sip cocktails and take in the view your cabana. It also has stunning views of the Las Vegas Strip as well in case you were thinking of more than just watching the hotties dance in the water.
Friday, April 27
There are almost too many parties to choose from on Friday. It's actually not even almost, there truly are a number of amazing DJs playing at your fav clubs. Start with a little Flosstradamus at Encore Beach Club during the day to get in some poolside sun. On Friday night, head to Omnia Nightclub to see Calvin Harris and get in your EDM dance fix. If you're thinking you'd rather get a little hip hop action, no worries, Vegas always has you covered. Just head to Drai's Nightclub where you can see Migos perform at this world-famous club. You can also head to Hakkasan Nightclub's ultra mega dance spot to see Lil Jon who has become a Vegas fav among locals and visitors alike. End the night with Kris Nilsson at Drai's After Hours club where the party never stops.
Saturday, April 28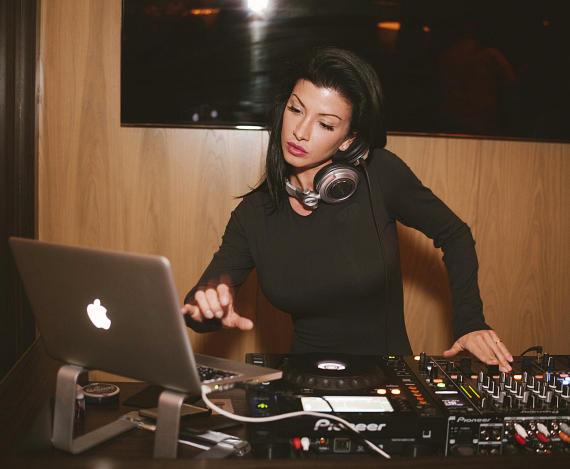 Start your Saturday morning with the very talented Zsuzsonna at Bare Pool where as you know, ahem, it is "toptional." Enjoy that view, just don't be creepy. Saturday night Marquee Nightclub is hosting the epic Dash Berlin who is the king of getting asses out of seats and psyching the crowd to ultra party mode. Or head to Intrigue Nightclub where Dillon Francis, the bad boy of EDM, is throwing down some badass mixes to show you a lit time.
Sunday, April 29
Sunday Funday begins with Anna Lunoe with Sevenn who has played alongside and held her own with the likes of Skrillex and other dope DJs. You can catch her at Drai's Beach Club rooftop club. Le Youth is also headlining at Marquee Dayclub on Sunday where his consistent launch of party romping hits just keep coming from this creative musical genius.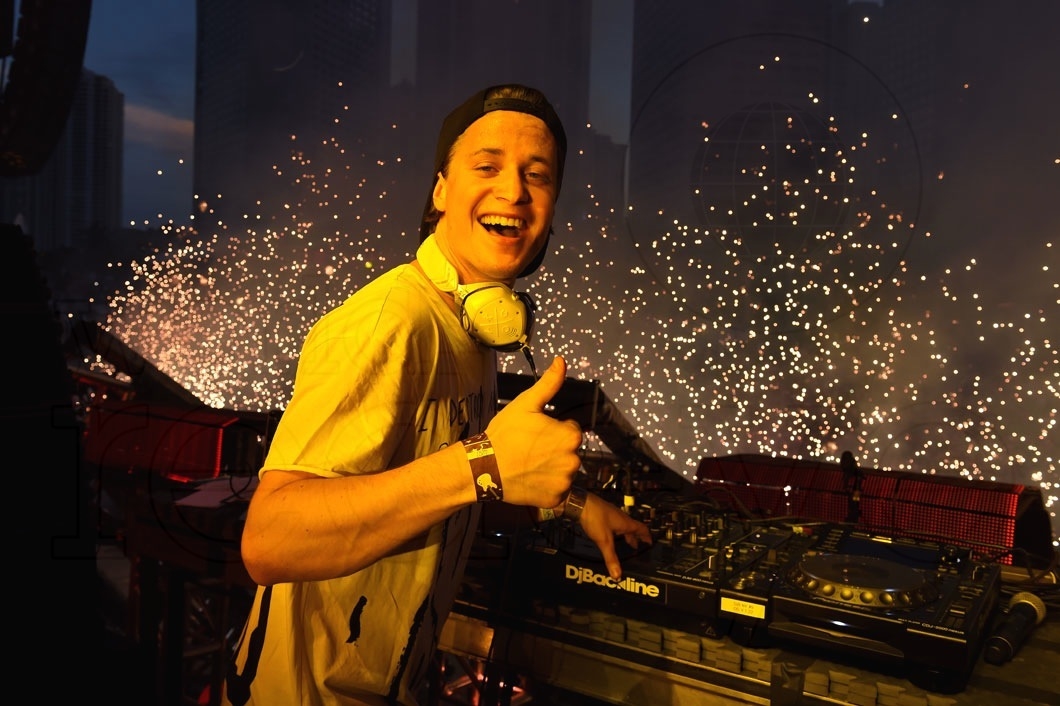 As the sun sets, you can still enjoy the water while watching Kygo play at XS Nightclub's Nightswim. This Norwegian-born DJ who attributes some of the world's greatest hits to the late, great Aviccii, is himself a talent that has garnered the attention of millions of EDM lovers. With his latest mix of Ed Sheeran's, "I See Fire," played more than 65 million times on SoundCloud, you'll for sure enjoy a night of pure bliss as you party under the stars.
If you need help deciding and booking, just remember that the experts at VegasParty VIP are here to help you coordinate everything from parties to transportation and hotel needs. Just hit us up here and sit back to enjoy your Vegas party.