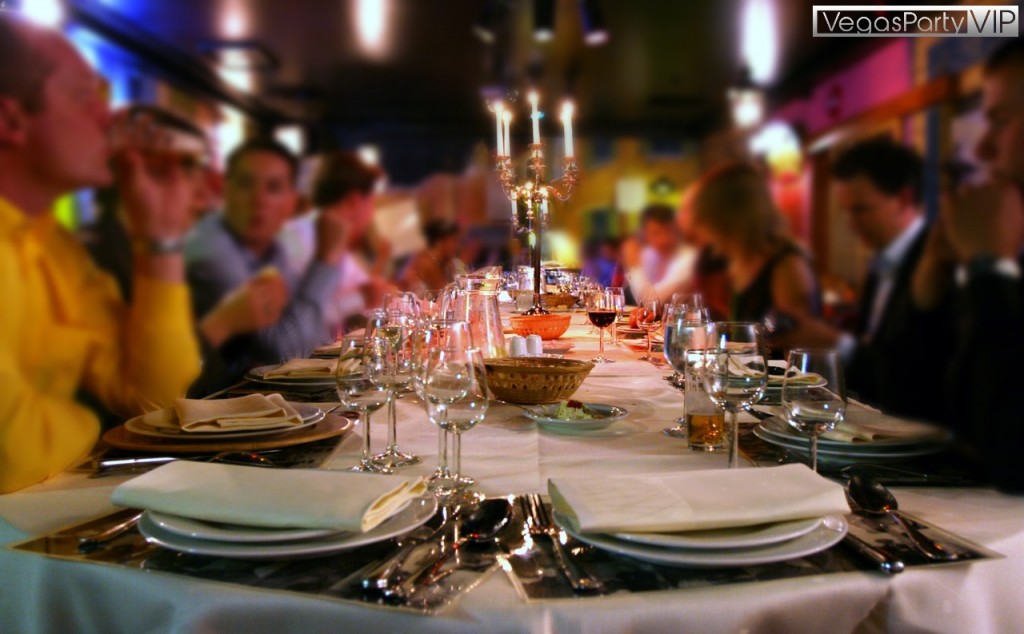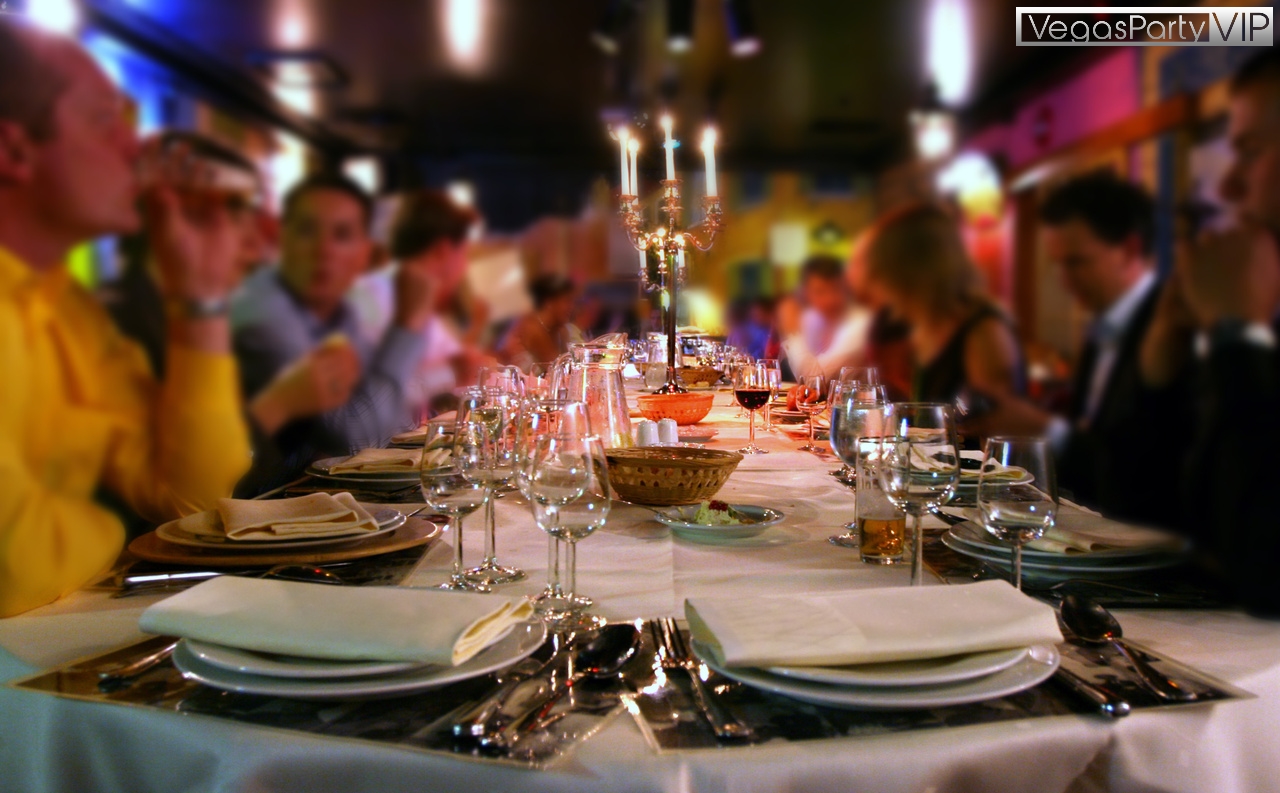 Las Vegas Dinner Reservations & Discounts
In recent years Las Vegas has become a culinary melting pot of many different styles, cuisines and elaborate high class restaurant choices. With so many world renowned top chefs in a single city, it's a must for any Las Vegas trip to plan a nice dinner for you and your friends on one of your nights out on the town.
We get discounts on most of these restaurants. Ask your VIP Host for details & save on dining.
All types of cuisines are available in Las Vegas. American-style greats like HOLSTEINS at the Cosmopolitan, PUBLIC HOUSE at The Venetian, or the ever-popular SUGAR FACTORY are always a hit. If Asian cuisine is more your flavor, SUSHI SAMBA at the Palazzo, SOCIAL HOUSE at The Aria, and SUSHI ROKU at Caesar's Palace are great places to satisfy your palette cravings. When it comes to great seafood or steaks you can check out restaurants like MORTON'S STEAKHOUSE, STK at The Cosmopolitan, and GEISHA HOUSE on Desert Inn (just off The Strip). Don't forget about the swanky 'Old Vegas' feel of THE BARRYMORE, or world famous steaks of VIC & ANTHONY'S at the Golden Nugget.
These are only a small sampling of the vast list of amazing and unique Las Vegas restaurants available to visitors from all over the world. If you're looking to have the meal of a lifetime for that special occasion, Las Vegas is definitely the right city for it. Looking for something special? Michelin-rated restaurants like L'Atelier de Joel Robuchon at Mandalay Bay(1 star) and Joel Robuchon at The MGM Grand (only 3 star in Las Vegas) are always renowned as two of the top restaurants in Las Vegas. Other Michelin rated restaurants included Guy Savoy at Caesar's Palace, Picasso at The Bellagio, Aureole at Mandalay Bay. Alize at The Palms, MIX at THEhotel of Mandalay Bay, and Nobu at The Hard Rock Hotel & Casino are also great restaurant choices.
Paying the bill after dinner is always a chore, especially for larger groups of people. Adding a Pre-Paid Dinner Credit is a great way to take some of the hassle out of paying the final bill when dinner is over, especially for your next bachelor party, bachelorette party or special Las Vegas birthday party. Include Pre-Paid Dinner Credit with any of our party packages to ensure your party evening goes smoothly, without the headache of "passing the hat" around the table, figuring out who owes what toward the bill when it's time to be having a great time with friends & family.
Whatever you end up deciding on we can help make your reservations. Our VIP Hosts are here to help you make the right restaurant choice for your group. Chat with your personal VIP Host about different options for every cuisine taste and budget. We'll even make your dinner reservations for you. Remember, we live here and eat at these places all the time. Ask us where we like going, each one of us has different personal favorites.
We also offer 10% off some of our favorite restaurants. Contact a VIP Host for the current discount list.