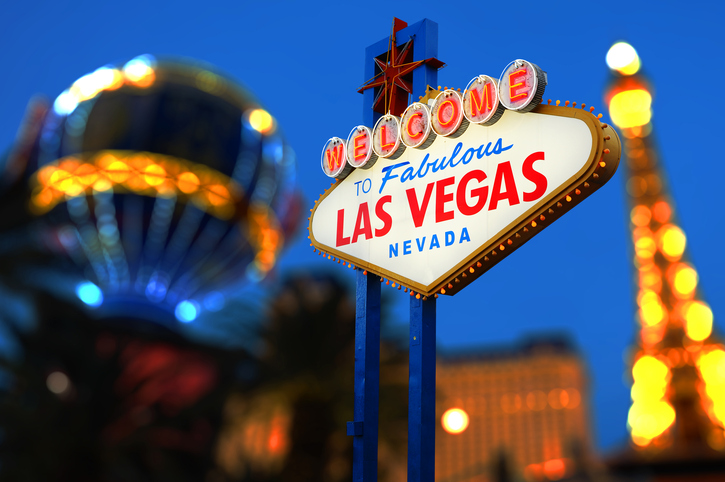 Best Pool Parties in Las Vegas
You've surely heard that Las Vegas is the best spot to go for pool parties, so you're on your way to party in the sunshine and work on your tan. But the process of finding just the right pool party can be daunting, we know. That's why at Vegas Party VIP, we're here to be your VIP guide to the very best places to go, with our insider information and this great pool party selection for you!
Looking for an indulgent Vegas pool party experience? Encore Beach Club at the Wynn Encore has just the daytime party for you and known for having some of the best pool parties in Vegas.
You'll get to enjoy lily-pad beds and lounge chairs directly in one of the three tiered pools or cool off with cocktails at one of Encore Beach Club multiple bars on either side of the venue. The stage is surrounded by dozens of palm trees and 26 cabanas that have a view of the Strip. An added feature is the casino comes to you with a few gaming tables to add to the fun. Or you can post up near one of three raining "wet-pole" dance spots on the ends of the venue to watch the beverage-influenced tan bodies perform their best pole dance impressions while being rained upon.
Contact us for pricing and options.
Here's Why It's On Our List:
At the Encore Beach Club, you'll get that signature indulgent Vegas pool party experience. You can enjoy the best cocktails, play at the gaming tables and listen to some of the nation's top DJs and entertainers.
Pros: Everything you've heard about a Vegas pool party, one of the most beautifully designed day clubs you'll find.
Cons: Expensive, long lines, hard to get in on busy weekends.
2. Wet Republic (MGM Grand)
Having champagne showers and dipping pool dreams? We know where you'll find a great time during the day! Think about partying in the sun at a nearly seven-acre pool complex while watching the top DJs and entertainers perform on a massive video wall. With two large saltwater pools and a 95 foot marble bar, you'll be having the time of your life at Wet Republic.
For a serious VIP experience, go for one of the 10 cabanas or 12 VIP bungalows (with their own private pools) that have panoramic views of the party, bottle service, private dipping pools, and comfy furniture.
Contact us for pricing and options.
Here's Why It's On Our List:
This is one of the best weekend pool parties going in the city. Wet Republic has focused on quality DJ talent like Calvin Harris, Tiesto, and Steve Aoki. Beautiful new cabanas and furniture, always a good crowd, plus add the midweek nighttime pool party (on Wednesdays)!
Pros: The VIP options and top talent make this a must experience party in Vegas.
Cons: Expensive, especially when big name DJs are preforming. Can also get crowded on busy weekends and there are long lines.
3. Marquee Day Club (The Cosmopolitan)
One of the few year-round pool parties (the well-known "Marquee Dome" is erected overhead to keep out the cold during the winter), Marquee is ready to cater to your Vegas experience. The eight cabanas come with plenty of perks, including infinity pools, and there's also a gaming area so you can get your gaming in.
For the ultimate VIP Vegas experience, book one of 10 three-story bungalow lofts with private living quarters and an open-air party deck which includes a private jacuzzi and TV.
Contact us for pricing and options.
Here's Why It's On Our List:
Just getting to the day club is a VIP experience, this club requires an escalator or elevator ride to the front of Marquee Nightclub, followed by a flight of stairs. While Marquee is a smaller venue compared some of the others in town, it shows that sometimes smaller is definitely better… especially for those who want a more intimate pool party experience.
Pros: Amazing views of the surrounding Las Vegas Strip, good crowd and DJs, at the trendy Cosmopolitan hotel.
Cons: Only involves the patio of Marquee Nightclub, smaller pool area.
4. Daylight Beach Club (The Mandalay Bay)
Looking for the most Ibiza feel you can get in Vegas? Daylight at The Mandalay Bay is your spot. Daylight has an excellent layout where no matter where you're at, you get a good view of the stage and its huge lighting display, which is impressive to see at the monthly Eclipse night parties as well.
If you like it big ("go big or go home," right?!), then Daylight is for you. This enormous day club can hold up to 5,000 people. Located on the 50,000 square foot hotel premises, Daylight has three wet decks and a 4,400 square foot pool. Surrounding the pool are 23 cabanas and 70 daybeds to relax on. On either side of the 1,500 square foot stage are two full-service bungalows with personal pools, servers and restrooms for the ultra VIPs.
This Ibiza-styled day club is open Friday-Sunday and Wednesday from 11 a.m. to 6 p.m.
during the pool season, with Saturday's being the busiest day (as it is with most pool parties). You can join the weekly nighttime Eclipse party on Wednesdays from 10 p.m. to 3 a.m.
Contact us for pricing and options.
Here's Why It's On Our List:
The venue is big enough to host acts like J. Cole, Ice Cube, Rick Ross, and Flume to name a few. Unlike some other venues, it has its own parking and valet near the Mandalay's convention space so you don't have to deal with going through the casino to get to it.
Pros: Popularity, Big name DJs, no bad views of the stage.
Cons: Expensive, long lines, hard to get in on busy weekends
5. Drai's BeachClub (The Cromwell)
Can we just start by pointing out, "The Best View in Vegas" to sum up Drai's BeachClub at The Cromwell? Next thing to mention is the best poolside dining (try the tuna poke nachos, roasted salmon sandwich, or any of the flatbreads).
With two large pools on the main deck plus five smaller elevated pools that are shared by the VIP bungalows. Ready to go VIP style? You can upgrade to one of 15 mezzanine-level cabanas for private pools, showers, and restrooms.
Contact us for pricing and options.
Here's Why It's On Our List:
Designed by the well-known nightlife expert, Victor Drai, you'll find bits and pieces of his famous clubs at this breathtaking venue. The availability of tables, daybeds and couches are exceptional.
Pros: Great views, new venue, good DJ talent, nice furniture and less expensive than other Super Pools.
Cons: Not as many of the big name DJs are here as at some other venues, which can affect crowd numbers. Entry can be a hassle.
Other Day Club / Pool Parties in Las Vegas
Liquid Pool Lounge (Aria)
Palms Pool & Day Club (Palms)
Rehab (Hard Rock Hotel & Casino)
Bare Pool Lounge (The Mirage)
Vegas Party VIP
Want a truly customized VIP party experience day or night in Las Vegas? Contact the Vegas party experts at Vegas Party VIP! We have Custom VIP Party Packages ready for you and all your friends. Please contact us for more information.