Drai's Beach Club Party Package
Drai's Beach Club Party Package
Drai's Beach Club – Las Vegas
The crowning jewel of the Cromwell is Drai's Beach Club. This dayclub provides an unmatched view of the Las Vegas Strip and beyond. Designed by fashion designer and Hollywood film producer Victor Drai, every inch of this venue was perfected under his fashionable eye. This venue re-inventing the idea of what a Beach Club can be. Drai's primary focus was on sophistication, innovation & quality.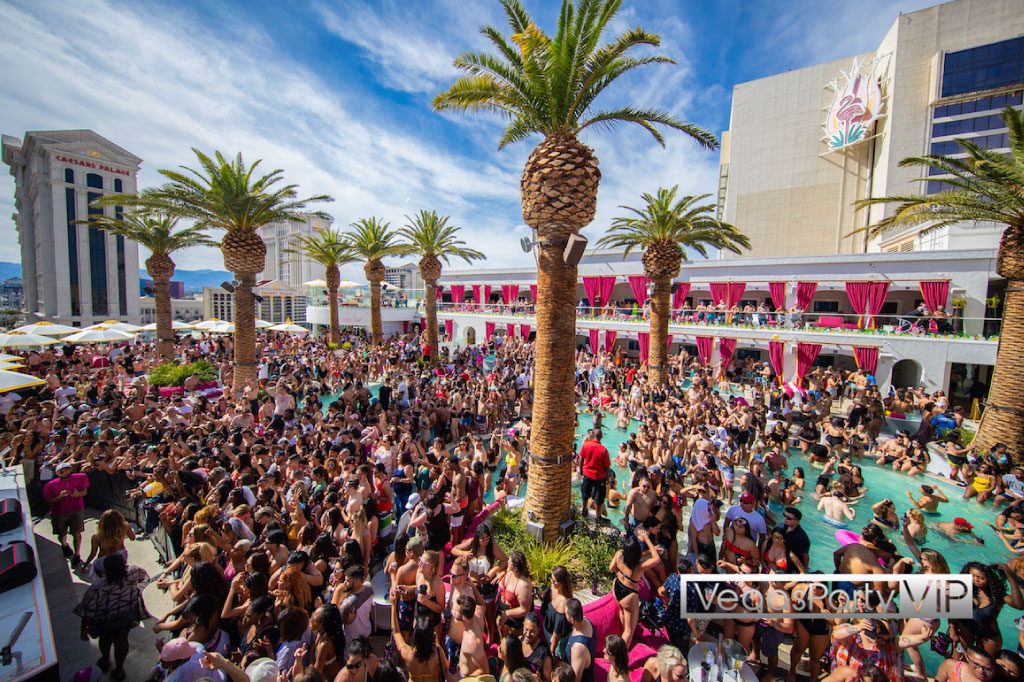 The Strip's only rooftop, Drai's Beach Club features 15 Mezzanine Cabanas, including 2 Grand Cabanas. 9 lower Bungalows share 5 private pools. All bungalows and cabanas including 50" TVs, private restroom with shower, along with other amenities. Pink & white are the primary colors. This truly is a beautiful venue.
Views from the pool deck are breathtaking. The Bellagio fountains are right across the street. Drai's Beach Club has plenty to offer Vegas party-goers. The are 40+ daybeds for grooming that perfect tan. 2 full service bars ensure your cocktails stay fresh and cold. Delicious food options are available from the gourmet kitchen. Trust us when we say the views are 'Selfie-worthy'.
The talent performing at Drai's is also top notch. If you are interested in seeing the worlds top Hip Hop artists in person, Drai's Nightclub & Beach Club is the place to be. Talent list includes acts like Migos, Trey Songz, 2 Chainz, TIP, Meek Mill, DJ Pauly D, Gunna, Wiz Khalifa, 50-Cent, among others.
Summer is coming so hit the gym, get tan and get ready for some fun in the sun at Drai's Beach Club! Contact a VIP host today to discuss events and VIP Table & Cabana pricing & options.
Didn't get enough during the daytime? This venue also plays host to Drai's Nightclub at night.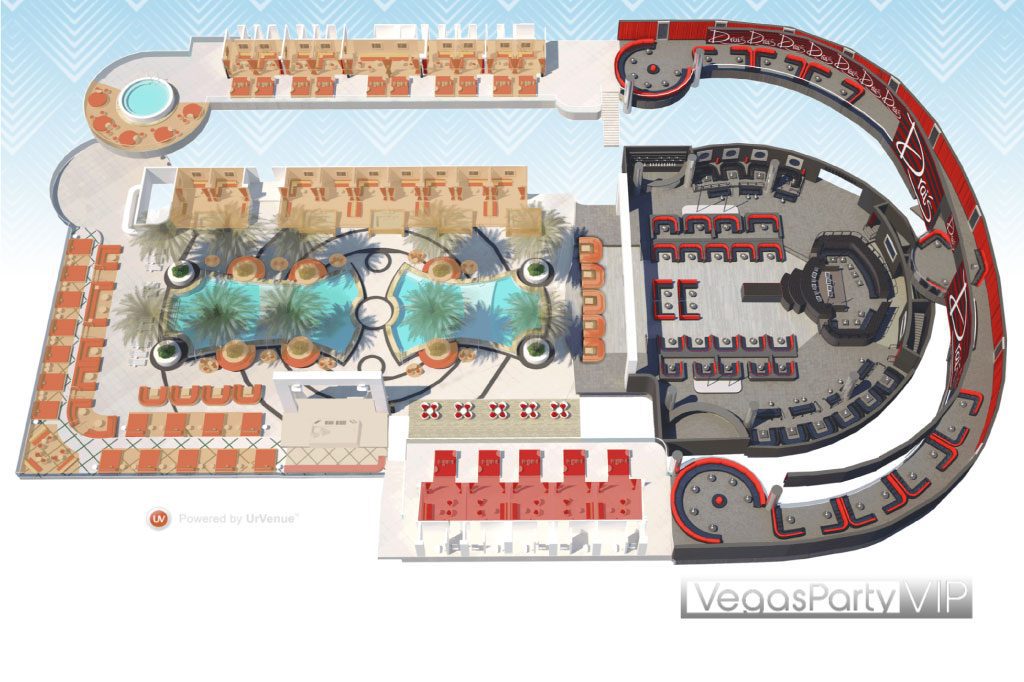 Open 7 days a week, in warmer months (April – Oct)
Friday – Sunday for best party days
Cover: $20-30 for ladies & $30-40 for gentleman. The cover charge does go up to $30 for ladies & $40-50+ for men on Saturdays. Cover charge is subject to change on holiday & special event nights.
Music: Primarily all house & electronic music (EDM)
Dress Code:
Proper Sunbathing/Swim attire required
Drai's Beach Club pool access is granted to those with Sunbathing/Swim attire. People without proper swim attire will not be allowed to enter pool areas. European bathing is not permitted.
Proper swim attire includes:
Swimming suits & swimwear
Prohibited apparel for sunbathing/swimming:
No jeans or pants – guests may not swim/sunbathe fully clothed
No undergarments allowed for sunbathing/swimming
No torn or cut-off clothing
No rips/stains on clothing
No see-through bathing suits
No offensive prints on clothing
No chains or baggy clothing (jeans, shorts, etc.)
No athletic gear
No clothing that contains rivets, hooks, studs, etc.
European sunbathing is prohibited
Important: All entry to Drai's Beach Club is based on management's discretion. Any person who refuses to comply with any regulation governing public bathing or swimming facility or any rule of that facility must be excluded from the premises.