Daylight Dayclub Las Vegas
Brand new to Las Vegas, Daylight Beach Club is located at The Mandalay Bay. This enormous day club can hold up to 5,000 people. On the 50,000 square foot premise there are 3 wet decks and a 4,400 square foot pool. Surrounding the pool are 23 cabanas and 70 daybeds to relax on. On either side of the 1,500 square foot stage are 2 full-service bungalows with personal pools, servers and restrooms for the ultra VIP.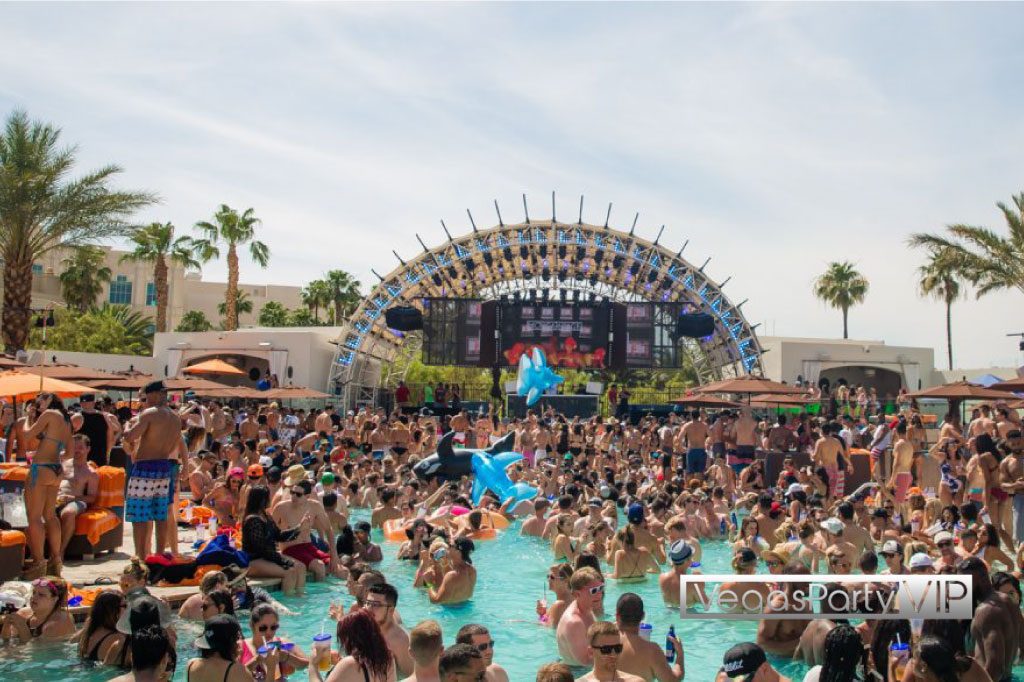 This club also features a massive, incredible stage with state of the art sound system and LED screens offering unbelievable lasers & lighting effects, where you can watch and listen to the worlds most famous DJs like Baauer, Nicky Romero, Alesso, A-Trak and many others. Ask your VIP Host for upcoming events & DJs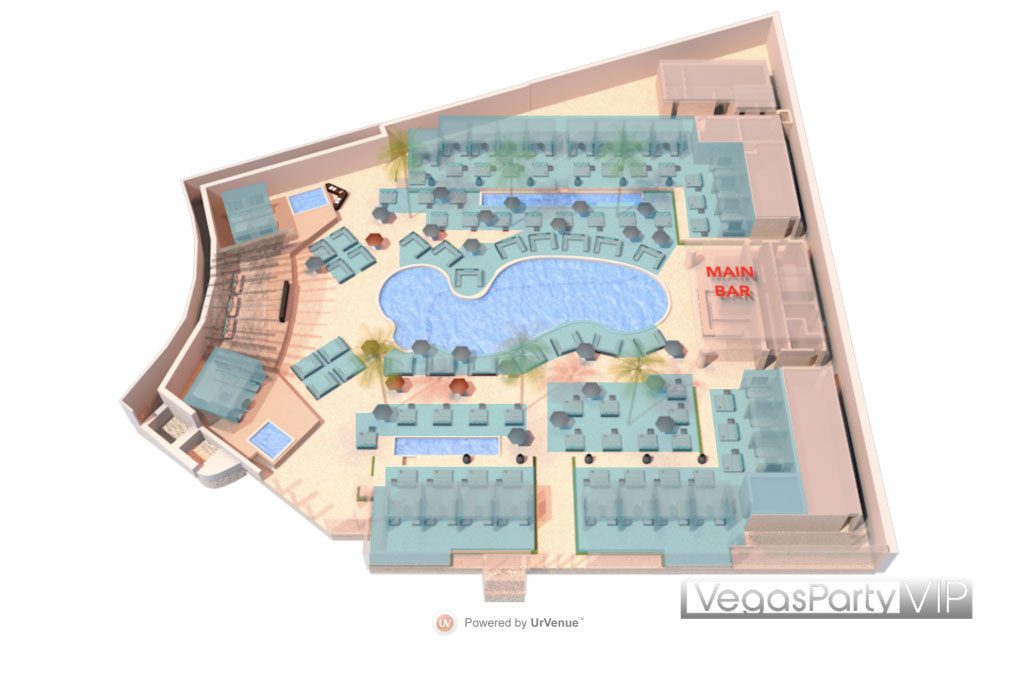 Open: Friday-Sunday and Wednesday from 11 am- 6 pm
Eclipse open Wednesday 10 pm- 3am
Cover: Friday and Sunday is $30 for men and women. Saturday is $40 for men and $30 for ladies.
Music: Mostly house & electronic, top 40 and a variety of others depending on the  mood of the crowd.
Dress Code:
Proper Sunbathing/Swim attire required
Pool access is granted to those with proper Sunbathing/Swim attire.
All persons who do not have the proper swim attire will be informed that they are not to enter Daylight Beach Club pool.
European bathing is not permitted.
Proper swim attire includes:
Swimming suits & swimwear
Prohibited apparel for sunbathing/swimming:
No jeans or pants – guests may not swim/sunbathe fully clothed
No undergarments allowed for sunbathing/swimming
No torn or cut-off clothing
No rips/stains on clothing
No see-through bathing suits
No offensive prints on clothing
No chains or baggy clothing (jeans, shorts, etc.)
No athletic gear
No clothing that contains rivets, hooks, studs, etc.
European sunbathing is prohibited
Important: All entry is based on management's discretion. Any person who refuses to comply with any regulation governing public bathing or swimming facility or any rule of that facility must be excluded from the premises.