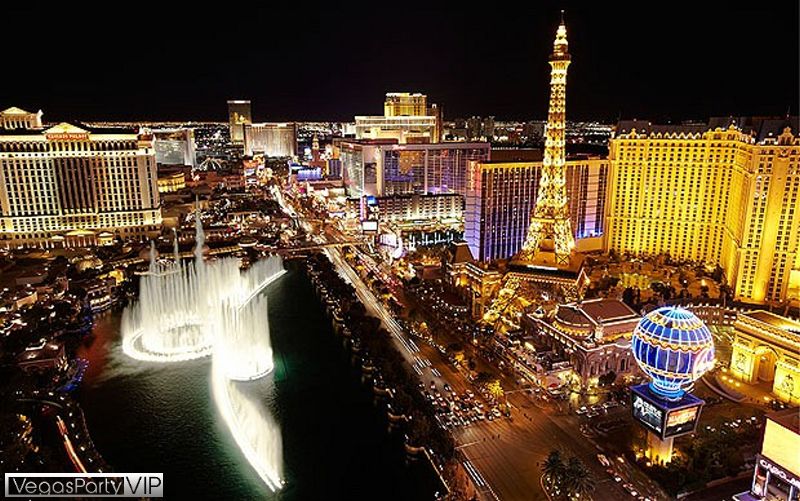 No matter who you are or where you're at in the world, hearing the words "Las Vegas" makes you feel something in your gut: a surge of excitement, a recollection from the past, the smell of Bloody Mary mix in the morning and sunscreen in the afternoon. Perhaps you've never been to Sin City, or maybe you make annual pilgrimages to the pool parties and nightclubs of this Hedonistic Mecca. Either way, summer is just around the corner, and it's due time for another wild spin on The Strip.
Let's be honest, haven't you missed bottle service? When is the last time you laid in the blazing sun amid beautiful people and whiled away an afternoon with live music in your ears and a cocktail in your hand? Does room service in a 5-star hotel balcony on the Las Vegas Boulevard sound good right about now? Do you want the true VIP treatment that you deserve?
With Vegas Party VIP, you can tackle The Strip in style, skipping the lines and the hassle, seeing the hottest shows, and having the time of your life in the wildest city around. Our party packages are not only the best deals you'll find in town, but we'll also make sure that you're hitting up the right spots on the right nights, just so you'll never feel the dreaded FOMO that so many people have in the real City that Never Sleeps.
Do you have a birthday coming up? Were you planning on having a few drinks at the same bar as always with your closest friends? Sounds a bit boring…and it sounds like you're getting old. Instead, imagine stepping out for your birthday at some of the most exclusive clubs in Las Vegas, bouncing and dancing between parties, clubs, and everything in between. Birthday parties in Vegas are unforgettable, and with our pre-paid party bookings, you'll never have to take out your wallet—just let the good times roll.
Summer is always the season for weddings, and that means one thing—bachelor and bachelorette parties. Las Vegas has become a global destination for those last wild nights before you take the plunge, but planning a trip for half a dozen people can be stressful! Why not let Vegas Party VIP handle the details and give you the bachelor or bachelorette party that you've always wanted. Whether you're looking for pool parties, living large in limos, penthouse rentals, or VIP party access, we can make your pre-wedding weekend something that will live in infamy. Just remember, what happens in Vegas stays in Vegas…
Our extensive connections throughout the Vegas universe also lets us offer you amazing rates on some of the top hotels in the city, making your Sin City experience not only wild and wonderful, but also affordable enough to come back again soon. Some people say that it's always a holiday in Las Vegas, but there's something even hotter about this magical city when summer rolls around. Let Vegas Party VIP take away the hassle, open the most exclusive doors in Vegas, and deliver a trip to Sin City that you'll never forget.