By Jeremy Crudup
Las Vegas Dress Code Tips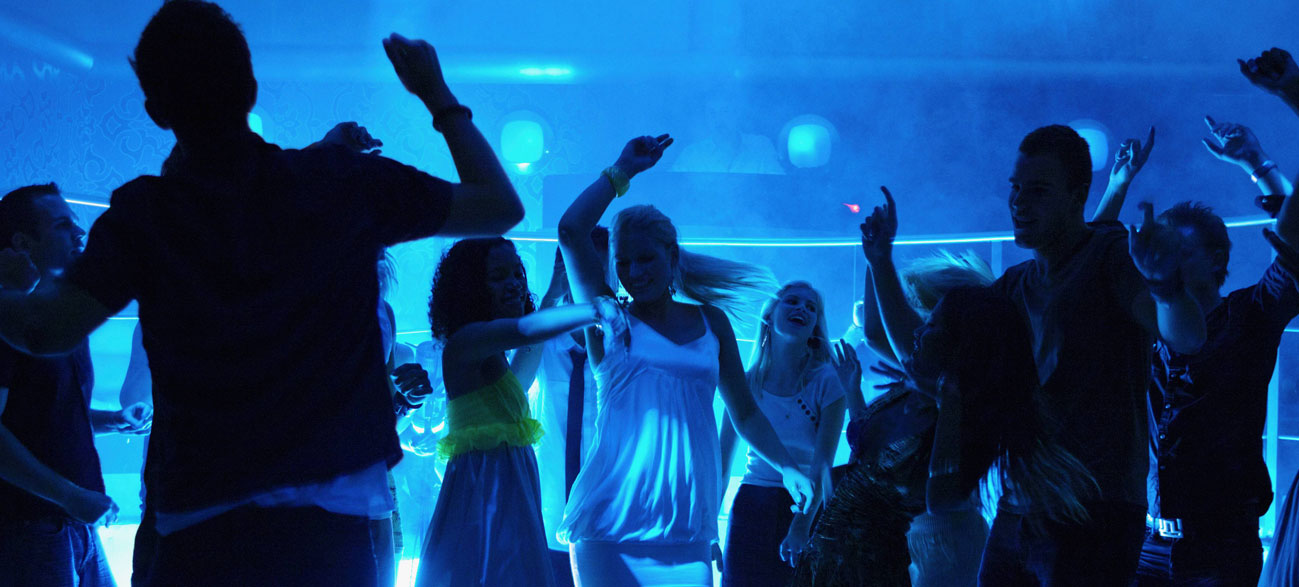 Las Vegas is world-renowned for its amazing nightclubs, incredible pool parties, fabulous stage shows, unique attractions, and beautiful hotels and casinos. When you're in Las Vegas, with all of its glitz and glamour, your dress attire should match accordingly. There is a lot of confusion regarding Las Vegas dress code. People ask us on a regular basis what they should wear to different Las Vegas events, like nightclubs, pool parties, concerts, fight night events, restaurants, and more. To answer some of these common questions, here are our Las Vegas Dress Code Tips.
Let's start with the numerous Las Vegas Nightclubs and their dress code. When going to the clubs in Vegas you should definitely 'dress to impress'. Some of these clubs cost multiple millions to build, have stars and celebrities visiting them regularly, the world's top DJs and performers headlining their venues, and are filled with beautiful party-goers  from all over the globe looking their best. Your average attire you wear to a bar back home might not cut it here. Here are a couple pointers.
"You mean I have to wear a tie?!" Because most guys don't really 'dress up' that much, following dress code can be tougher for us. Aside from maybe Sunday church, a wedding, or back on prom night, or you work in the corporate world, most guys don't really dress up. Guys are especially scrutinized at the ropes. Let's break it down a little, as I've seen two different people with similar outfits get different reactions at the door when trying to get in. Here's an example.
If you're a VIP Host, local/regular, VIP Table Reservation customer or one guy with a group of cute girls, walking up to the ropes wearing regular fashionable T-shirt, jeans, and stylish shoes it's doubtful you'll be hassled about your attire. These guys know someone at the venue, are bringing mostly ladies to the club, or are purchasing bottle service, so the venues are more happy to accommodate you. Now if Joe Somebody from Delaware tries the Doorman in similar everyday clothing he might be sent back for "something more appropriate."
Let's face it, the Doormen/Security are there to enforce the rules of the establishment, check IDs and dress code, and make the ropes feel intimidating tough to get through so you abide by the rules once inside. Remember that excuses, pity stories, pleading and begging or any excuse you can come up with will get you nowhere, as these guys have heard and seen it all before. Don't be "that guy" who can't get in.
Chances are you fit into this Joe Somebody category, like 95% of the guys whose visit Las Vegas. But don't worry. If your jeans are decent, and without holes or rips, all it takes is a classy sport coat and swap footwear for something more classy-business and you should be fine. When in doubt, 'Go Big'. Nothing gives you more confidence and swagger then knowing you're well-dressed, well-groomed, and ready for an amazing night out. And the ladies will feel it too.
A suit is highly recommended if you have one that fits you well. No, not one that you borrowed from an uncle.  If it doesn't fit, get it fitted. Or just leave it at home. The only thing worse than not having a suit, is having one that fits poorly. (C'mon man, every self-respecting Gentleman should own a well-fitting suit.) Some of our previous bachelor parties have worn matching shirts & ties to the club. We've even had groups that all get matching tuxedos for their big night out! Now that's standing our and dressing to impress!! Otherwise a collared shirt and a tie, with slacks or jeans, will work fine. Jeans and a collared shirt are fine too. When choosing clothes think Rat Pack, not MTV Jersey Shore. Class is king in Vegas so keep it classy. Remember, you're trying to stand out in a crowd (and possibly attract the ladies), but not look like a D-bag or stuffy business-type. Be fun. You can be whoever you want in Vegas. Dress it up, play the part, and stand out. And above all, go have the time of your life!
Recommended:
Well-fitting suit or sport coat
Dress slacks or designer jeans
Pressed Collared dress shirt (Make sure you iron it or get it pressed, you goof)
Regular tie, or bow-tie (if you don't know how to tie one, learn. Today.)
Dress shoes or similar
Vests
Here's what is NOT allowed:
Baggy jeans (You know if they're baggy. Tight fitting jeans are 'In' anyway.)
Sports Hats (No New Era/ball caps allowed. But Fedoras, Beret, and similar are fine, even fashionable.)
Tennis shoes. (You're not here for a work out or tennis, right?)
Skate shoes.
Shoes that are considered too sports-like. (Just play it safe and get some leather or dress shoes.)
Shorts.
Cut offs.
Capris.
Team Jerseys of any sport.
Beanies, Do-rags, Rasta caps, etc.
Sunglasses (allowed, but c'mon, you look ridiculous. Plus you can't see.)
Ladies, you will likely have it easier here. Dress code for ladies if fairly simple. Throw on your hottest and/or skimpiest little black dress, with your sexiest shoes (even though they hurt). Think prom. Think first date. Make-up, hair, the whole thing. Dressing nice makes getting into the top Vegas nightclubs with your girlfriends that much easier. It's a great excuse to wear that dress you've been staring at for months. Plus you'll feel better too. If you're trying to 'Wow' some eligible gentlemen, or possibly join a VIP table with some high rollers while you're in Vegas we suggest wearing your best. Every other girl who came into town has their top outfits with her too, so do it up! To mingle at the top clubs in Vegas you have to dress the part. Nightclubs love groups of well-put-together, classy ladies and will treat you better if you are eloquently dressed and stand out.
Summer Pool Party Dress code
The dress code for pool parties & Dayclubs are a little different that the nightclubs. Here you have a little more freedom of what to wear. Ladies typically wear a bathing suit with other summer accessories like sun hats, short shorts, tank-tops, etc with summer shoes, flip flops, sandals and others. Guys wear board shorts, tank tops, hats (allowed at pools), flip flops or summer shoes along with fun summer shirts. And don't forget your sunglasses.
Some people really focus on the fashion of the pool party. We recommend going comfortable. It's not a fashion show, it's a pool. You'll likely get in the pool at some point to join in the splashing and fun, so dress to get wet.
Pool access is granted to those with proper swim attire. All persons who do not have the proper swim attire will be informed that they will not be permitted into enter pool areas. European bathing is not permitted (unless otherwise posted by the venue).
Proper swim attire includes:
Swimming suits. Every pool guest must wear proper swim attire.
Ladies: Bikinis, one pieces, bathing suits girls, not lingerie. We know you want to be sexy, but control yourselves.
Guys: Swim trunks and board shorts, with or without a liner. Gym shorts are not board shorts. Also, if it has belt loops it's likely not a bathing suit.
Prohibited apparel for sunbathing/swimming:
No jeans or pants – guests may not swim/sunbathe fully clothed
No undergarments allowed for sunbathing/swimming
No torn or cut-off clothing
No rips/stains on clothing
No see-through bathing suits
No offensive prints on clothing
No chains or baggy clothing (jeans, shorts, etc.)
No athletic gear
No clothing that contains rivets, hooks, studs, etc.
European sunbathing is prohibited
Important: All entry is based on management's discretion. Any person who refuses to comply with any regulation governing public bathing or swimming facility or any rule of that facility must be excluded from the premises.
In conclusion, it's best to follow the venue dress codes if you want to get into the hottest Las Vegas nightclubs and pool parties. Don't wear anything that might be questionable or you risk not being allowed to go in with your friends. We hope these Las Vegas Dress Code tips help you plan a fun and memorable vacation. Dress the part. Be creative. And above all, have fun!