Spring Break 2018 madness continues as April kicks off in Las Vegas and a full lineup of Vegas parties keep partygoers entertained all week long!
While a handful of the Las Vegas pool parties have opened their doors for the summer season, this week marks the grand opening celebration for one of our favorite wet and wild party hotspots.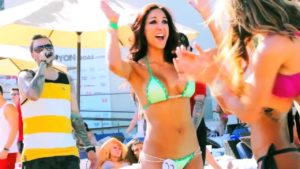 We're talking about Wet Republic Ultra Pool with an official two-day grand opening beginning Friday, April 6 and going right into the weekend with Kaskade headlining Saturday's official party.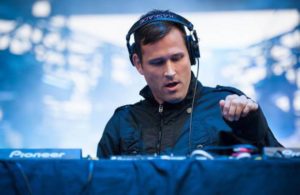 If you've never seen Kaskade live, trust us, this is the place to be this weekend. Plus we're looking at an approximate high of 88 degrees on Saturday making it just right for dancing in a private cabana or getting up-close-and-personal with your fellow partiers right in front of the stage. How will you ever decide?!
For those of you that will be in town earlier in the week, not to worry, the lineup is pretty solid beginning with DJ Shift at Intrigue on Monday, April 2.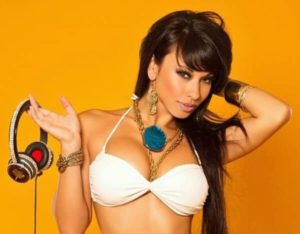 On Thursday, April 5, head to Marquee Dayclub to hear Wendi Cakes spin and showcase her incredible talents. This former model turned skilled DJ is breaking boundaries and not just with her exotic beauty, but with her sound skills to drop the best beats.
Later on Thursday evening, you can head to Hakkasan to catch Lil Jon as he performs and likely displays his well-known party skills to get the party amped. If that isn't enough, you know you'll get a chance to hear Turn Down for What, to really get in the party going mood, not that it'll be difficult by any means at Hakkasan.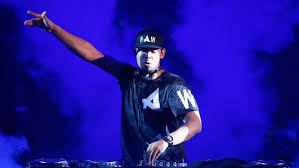 Friday morning (April 6 – just in case you begin to forget what the date is while partying your ass off), it's time to really get the party going with the hip hop duo Rae Sremmurd while wearing your sexiest bikini and swim-dance attire at Drai's Beach Club. If you get tired of the hip hop scene, you can always head over to Encore Beach Club where Afrojack is throwing down some EDM riffs.
Later on Friday night, you'll have a difficult time picking the best party to head to with DJ Chuckie headlining at Marquee Nightclub, Martin Garrix at Omnia Nightclub, and Cheat Codes at Intrigue. Of course, if you're a really Vegas party trooper and want to get the most out of your stay in Sin City, you might as well rent some sick transportation for the entire night so you can head to all three events.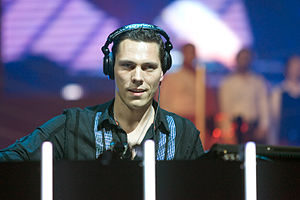 Round out your party week on Saturday night as Cash Cash plays Omnia or head to Omnia's sister club, Hakkasan, to see Tiësto. The club also has DJ Domain in the Ling Ling Room for a more intimate event.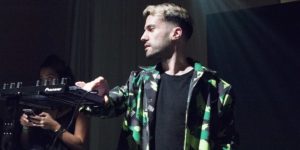 We'll be splitting our time between XS Nightclub and Drai's Nightclub. XS has our fav DJs, The Chainsmokers, dropping beats and booties all night while A-Trak is kickin it at Drai's Nightclub. Plus, then we'll be ready to take a short jaunt to keep the party going at Drai's After Hours club where Sacha Robotti is spinning to keep the party going and the Vegas night hot until the sun comes up.
Interested in getting into the best party at the best prices so you're Vegas experience is unforgettable? Then hit us up here so you can enjoy a full-fledged party itinerary while in Sin City. Don't worry about a thing, we'll take care of it all so you can sit back and be wild at heart.