Omnia (Caesar's Palace) Nightclub
Omnia (Caesar's Palace) Nightclub
Omnia Nightclub Las Vegas
Omnia Nightclub is the brand new nightclub located at Caesar's Palace Las Vegas. Opening in March of 2015, Omnia Nightclub plans to set a new standard for nightlife in Las Vegas. Previously PURE Nightclub, this Hakkasan Group property undertook a major renovation and makeover reviving the pulse of this property.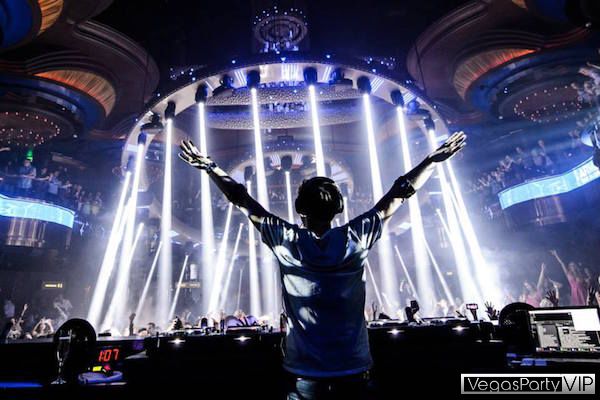 With an impressive all-new digital wonderland of technology. Lasers and state-of-the-art sound system, the main room details will blow you away…  (More details coming)
Omnia will also retain the popular patio feature that helped make PURE such a big hit for so many year. Centrally located on the Las Vegas Strip, the Omnia patio is immersed and surrounded by the heart of Vegas. (More details to come, we don't want to spoil too much)
Hakkasan Group has done it again with another amazing DJ line for Omnia Nightclub. Grammy winner Calvin Harris recently signed a 3 year exclusive deal with Hakkasan Group and he is now more involved than ever with the production and overall experience here at Omnia, and other Hakkasan properties.
Artist list is impressive including Calvin Harris, Zedd, Armin Van Buuren, Party Favor, Martin Garrix, Loud Luxury & more!
Stay tuned for more details
Open: Thursday-Sunday, 10:30 pm-4 am | Some Wednesdays, 10:30 pm-4 am
Cover: $30 for ladies & $50+ for gentlemen on Thursdays thru Sundays. Cover charge is subject to change on holiday & special event nights.
Dress Code: Upscale casual trendy attire. No athletic wear of any kind (no flip flops, tennis shoes, shorts, hats, etc.) No baggy jeans or jeans with holes. See our 'Vegas Party Tips' for info.