XS Nightclub Bottle Service, Guest List and Dress Code Info
By: Jeremy Crudup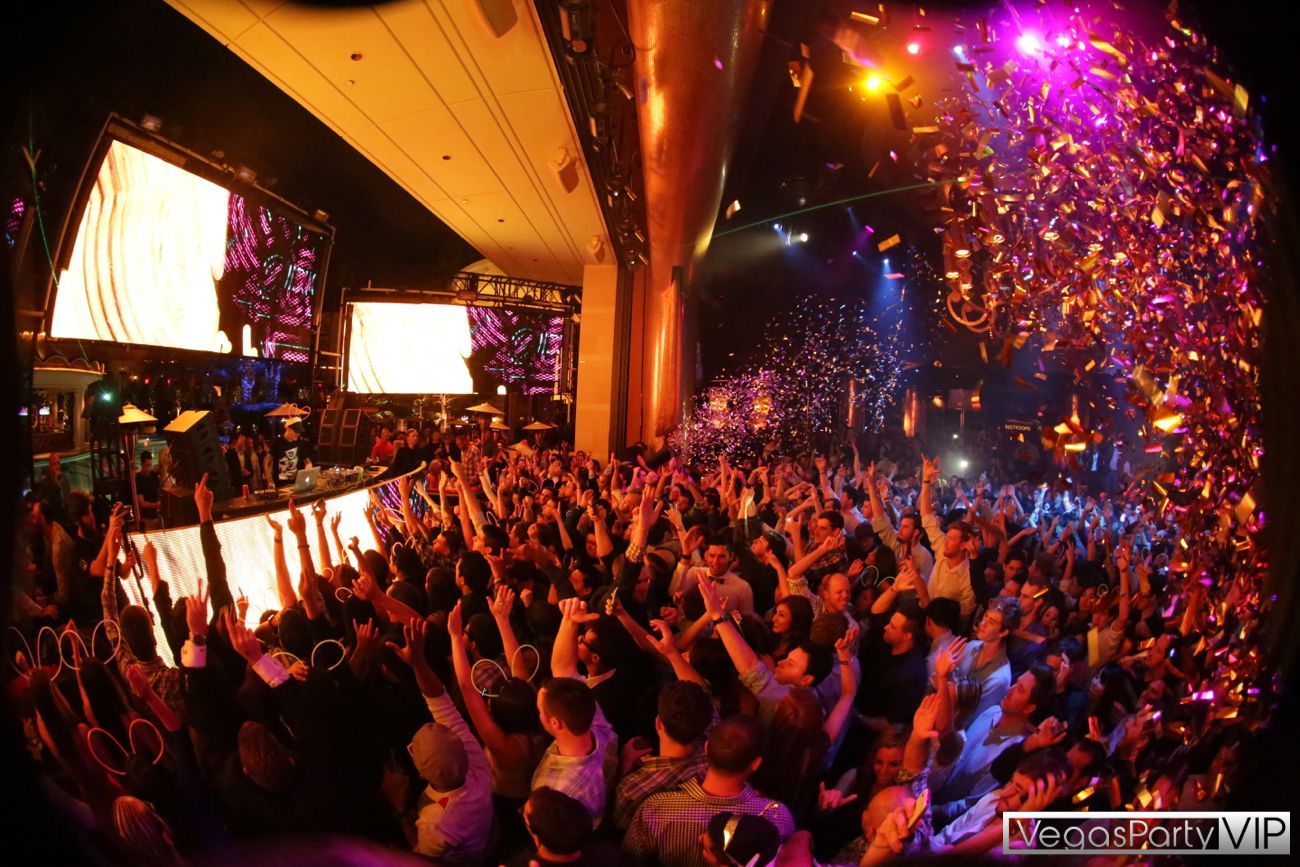 Thinking of going to clubbing on your next trip to Las Vegas? XS nightclub is a great choice, and as one of the premium nightclubs in town, it's a must-see for any nightclub fan. Here is a quick post to get you informed on how to get on a VIP Guest List, what's considered acceptable dress code, how to book the best VIP Tables, plus a few pictures to give you an idea of the layout.
XS DJ Line-up
Along with having a beautiful nightclub, you need to have top performers & DJs to fill it, and XS has some of the world's best. With a huge DJ list including Kaskade, David Guetta, Deadmau5, Skrillex, Zedd, Tommy Trash, Diplo, Arty, Major Lazer, and others, it's easy to see how XS is packed every night.
XS Cover Charge
XS nightclub has been around for over 6 years and continues to be one of the top nightclubs in Las Vegas, and North America. This unique venue re-wrote the book on what a nightclub is capable of, and does $100 mil per year in revenue.
Cover charges vary based on the time of year, day of the week, and DJ/event. XS is open Friday to Monday. Guys cover varies from $30-$75 for guys, $20-$40 for ladies. Holiday & special events can get as high as $125+ for guys, $70+ for ladies.
XS Guest List
Getting on an XS guest list varies depending on the time of year & season. In the less busy fall & winter months it's fairly easy to get on a guest list. It's best to have an even-ratio of guys to girls. During the busier spring & summer months it's slightly harder. XS guest list also has a completely separate entry point & line for check-in. Also, we strongly urge you to go early if you're on a guest list as they close the list around 12 pm-1am.
If you're a group of all-guys like a bachelor party or guys weekend, we suggest reserving a VIP Table & Bottle Service (see below) or using our VIP Hosted Entry service.
Note: During busy nights access to the Main Room is limited to VIP customers. Guest List patrons are sometimes limited to the outdoor portion of the club.
XS Dress Code
Most Las Vegas nightclubs have similar dress codes, and XS is the same in most regards. Check out our Dress Code Tips for additional scenarios & info.
For gentleman, business casual is a good rule of thumb. A nice pair of slacks or jeans, a collared shirt, with some nice dress shoes will do. Perhaps add a sport coat. No athletic shoes, jerseys, baggy clothes or hats/ballcaps allowed. It's Vegas! Dress the part & have a better night.
Ladies, throw on a cute outfit & you're good to go. Same rules with shoes & athletic attire but who goes to the club in that anyway, right?
XS also has NightSwim parties in the warmer summer months. This is a nighttime pool party event. Fashionable swimwear (pool party attire) strongly recommended, but you can wear regular nightclub clothes too.
XS Bottle Service
Every top nightclub in Las Vegas offers VIP Table Reservations & Bottle Service, and XS is no different. With a huge variety of Table types & locations, there are tables designed for every budget. With an indoor Main Room and outdoor patio surrounding a huge pool, XS has a lot of square footage.
Table locations are determined by your Table Minimum & who you know (wink). Similar to a sporting event, the higher your Table Minimum the closer you'll be to the DJ & Main Room dance floor. Contact us for assistance in booking the best Table Locations.
Bottle prices at XS start at $595, ($695 on holiday weekends) for a standard 1L bottle, before all taxes, waitress & staff gratuities, etc are added up. Plan on $800-900 per bottle after it's all said & done. Prime main room tables can go for upwards of $10K (more on holiday/fight weekends.
Conclusion
Thank you for checking out our XS Nightclub Bottle Service, Guest List and Dress Code Info post. Be sure to carve out some time to check out XS nightclub for at least one night when you're in Vegas. You won't be disappointed. If you need any assistance, or have any XS or Vegas related questions, please contact us. We would love to help.
XS Pictures