TAO Nightclub Las Vegas
Located in the beautiful Venetian Hotel & Casino, TAO Nightclub has been a mainstay of the Las Vegas nightlife scene for quite some time, over 10 years. This multi-story venue houses a restaurant, lounge, nightclub, & pool-club within it's massive 60,000 square foot complex.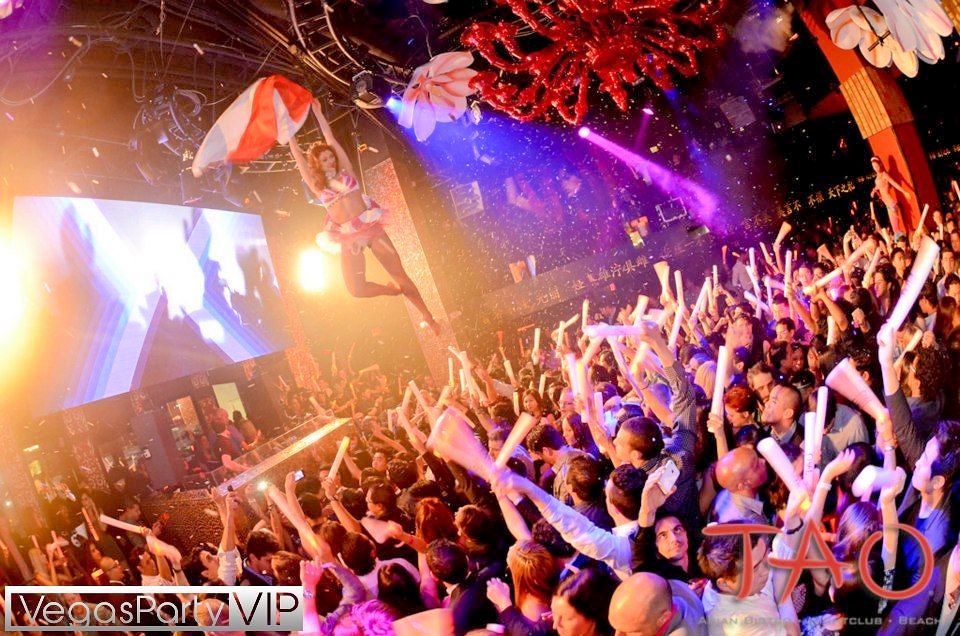 The Main Room is where the action is, with performers like Snoop Dogg, Busta Rhymes, DJ Khaled, Havana Brown, among others. Contact us for VIP Hosted Entry & the best VIP Tables.
With Tao Group managing things you'll be sure to see some of the DJ & Celeb talent from other venues like TAO Beach, Marquee, and LAVO. Enjoy!
Open: Thursday – Saturday. 10:30 pm – 4am
Cover: Thursday is Locals Night. Friday & Saturday: $30-50/Guys, $20-$30 for girls (subject to change on holidays and during special events)
Dress Code: Upscale casual trendy attire. No athletic wear of any kind (no flip flops, tennis shoes, shorts, hats, etc.). No baggy jeans or jeans with holes. See our 'Vegas Party Tips' for info.
Music: Mostly Hip Hop & Top40 Hit mixes, with a sprinkle of EDM depending on the DJ.